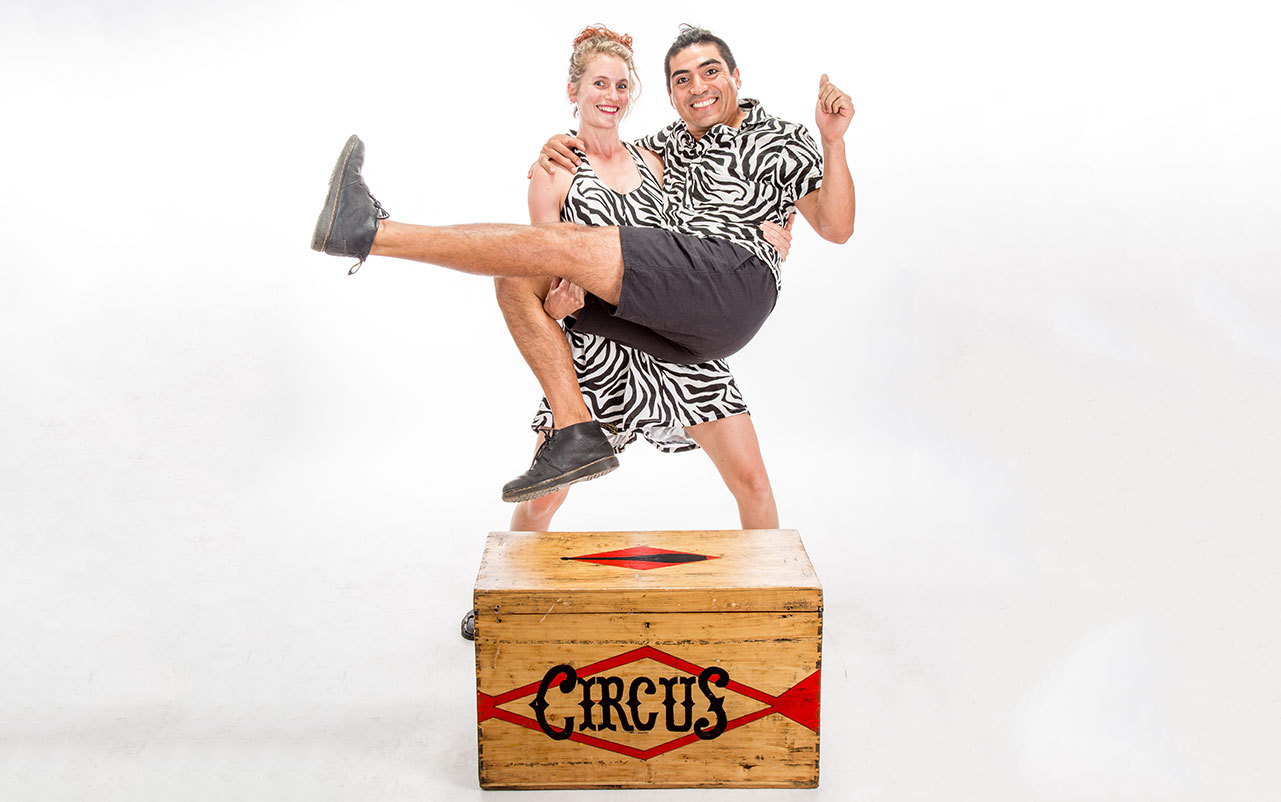 ---
Circus company with almost 10 years of experience creating and performing street shows.
Circo a la Maleta was born from an unexpected encounter between two artists coming from opposite sides of the world. Laureline comes from Belgium and Angelo from Chile, their cultures so different are an asset to create a surprising duo.
In 2012, they travelled to Chile to create their first show "Rebondissant" presenteand since went on to present the show in many countries.
Now the company in it's 10th year ; has a new duet show "ça va pêter" as well as two new solo shows "Mr .Poh" and "Miss Belgium, does her show".
With their new creations, Circo a la Maleta continues to roam the world leaving a little bit of fun and big smiles wherever they go.
Since 2012 "Circo a la maleta" have performed in countless festivals such as: Festival of street artists in Vevey (Switzerland), Straattheater De rode venen (Holland), Linzer pflasterspektakel (Austria), Staranzano busker festival (Italy) , Internationals Kleinkunstfestival Insel Usedom (Germany) Zurcher Theater Spektakel (Switzerland), Incheon Clownmime Festival (South Korea), OH Festival (Belgium) among many more.
---
"As circus artists we believe it is important to value street art and to be able to transform the public space into a show for everyone. How ? Choosing a place, arriving with our props and equipmenrt and being able to create an ephemeral scene by changing the daily life of passer-byers. In the street, everyone is invited to the show, no exceptions. A spectacle open to all people, that's what we want to defend."
---